BIRTHDAY PLATE
Let's celabrate your special day at Aina Café! You have a choice of two different dessert plates and Aina Staff will bring the plate playing the Ukulele to your table to make your special day extra special.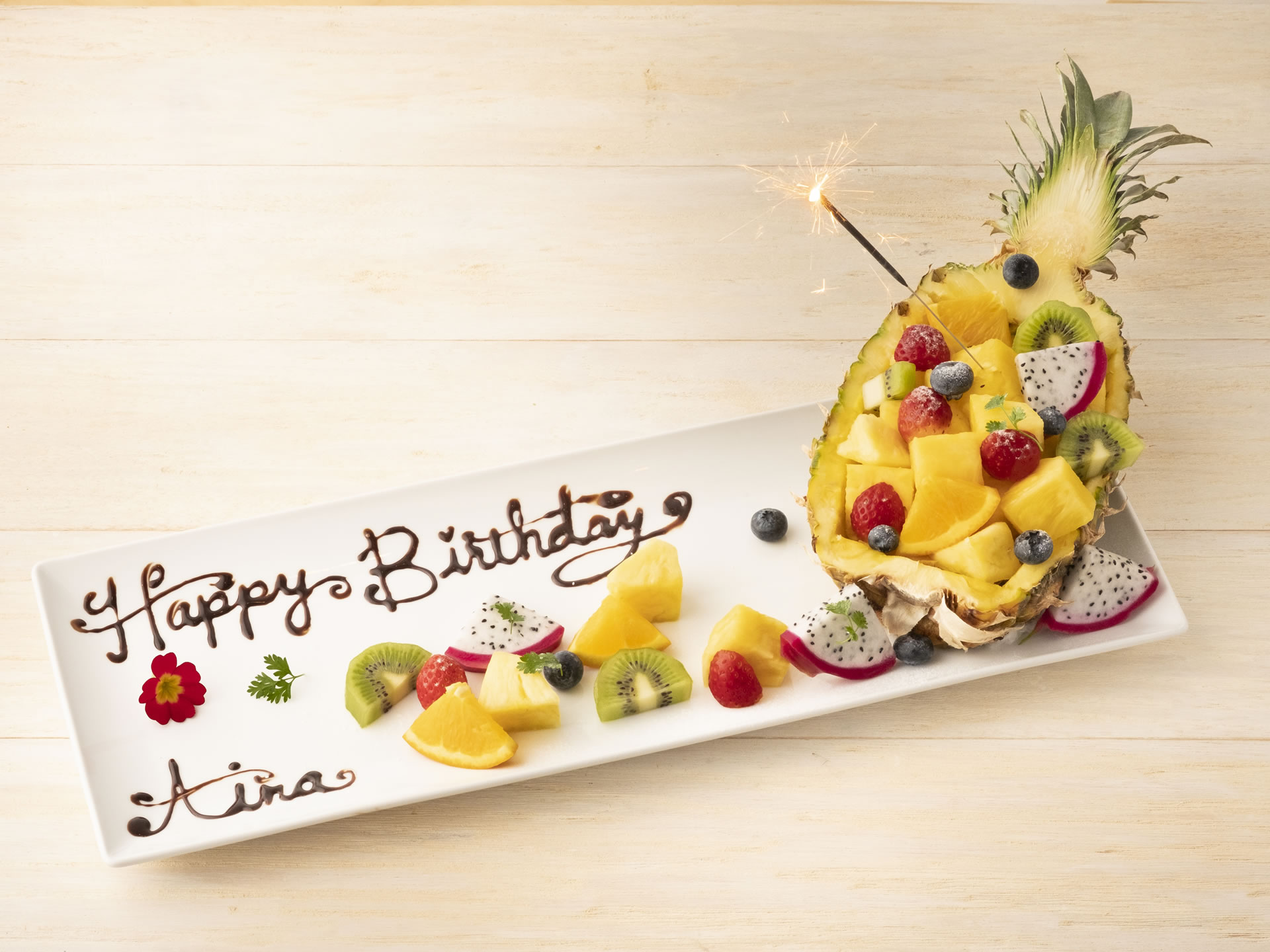 Pineapple Special Plate
1,000yen(+ tax)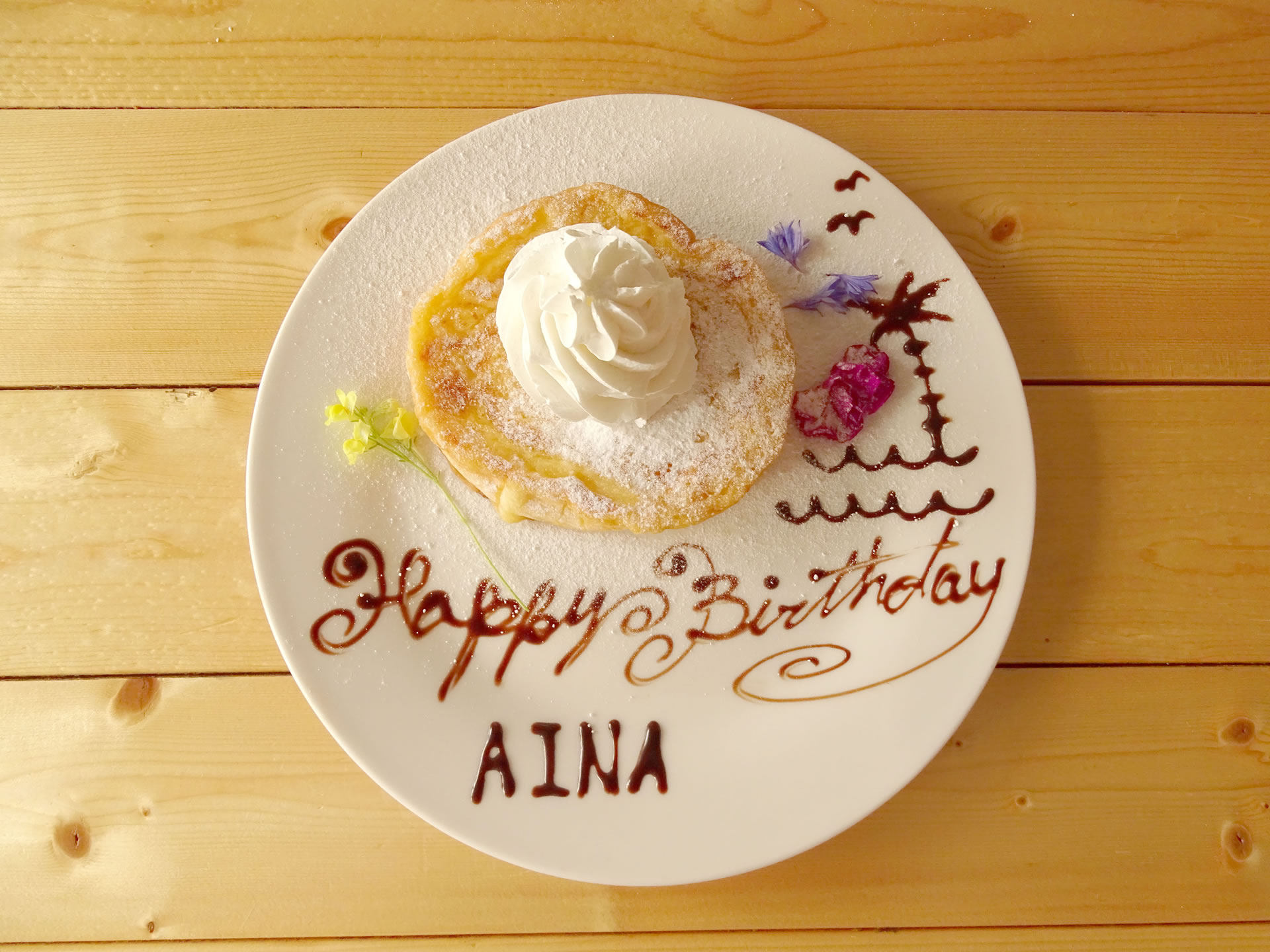 Free Plate
0yen(+ tax)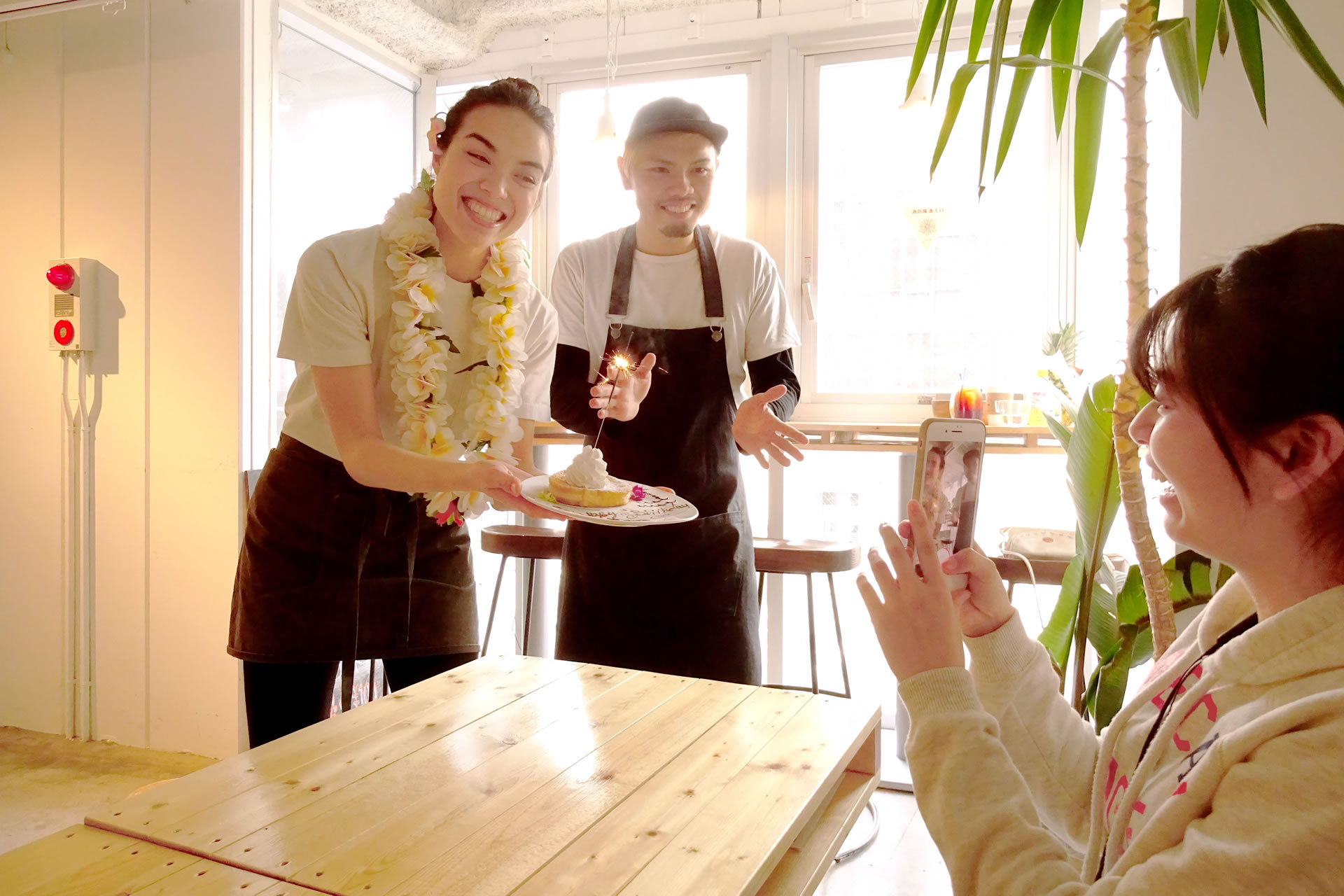 Please make a reservation ahead for the birthday plates.
※ The pictures are all an image. The ingredients may change due to change of season.