FRENCH TOAST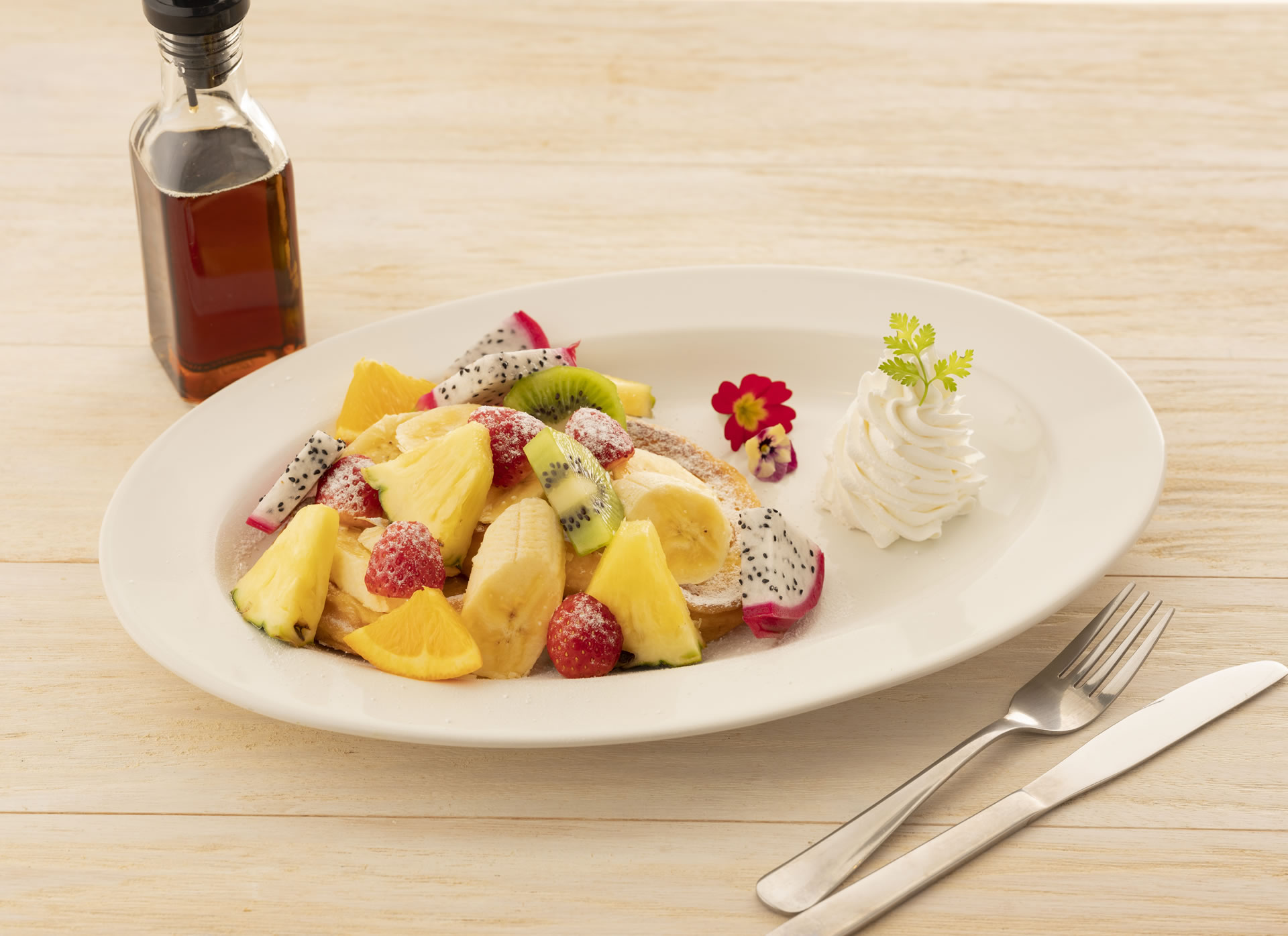 Hawaiian FrenchToast
1,100yen(+ tax)
Aina French Toast is topped with fresh seasonal fruits.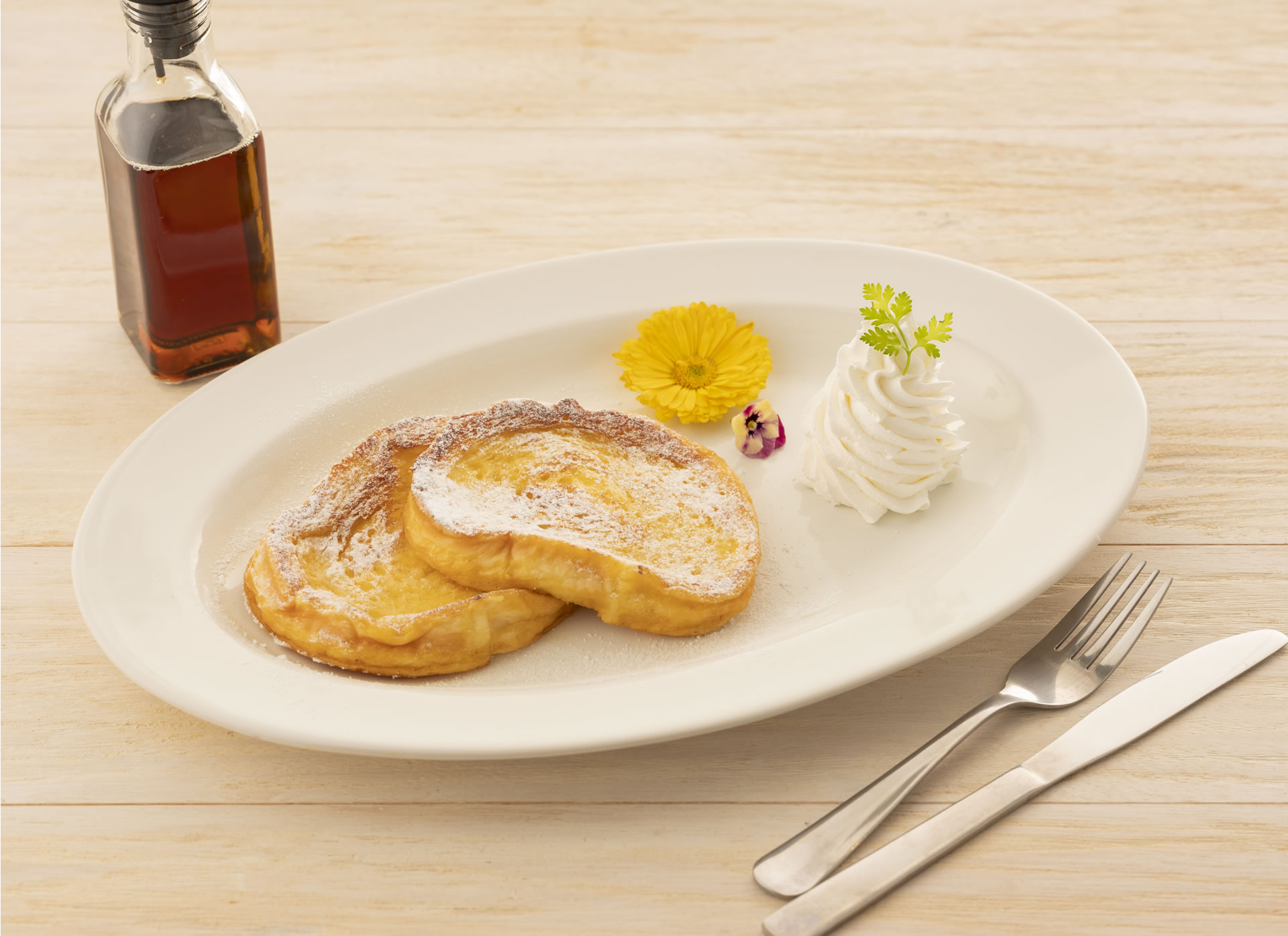 AINA FrenchToast
650円(+税)
Aina French Toast bread is baked by the local bakery specialy made for french toast.
To go's are available for all menus. (Birthday Plates are not available for to go's)
※ The pictures are all an image. The ingredients may change due to change of season.