Aina Cafe Delivery starting from 4/22!!
2020.04.19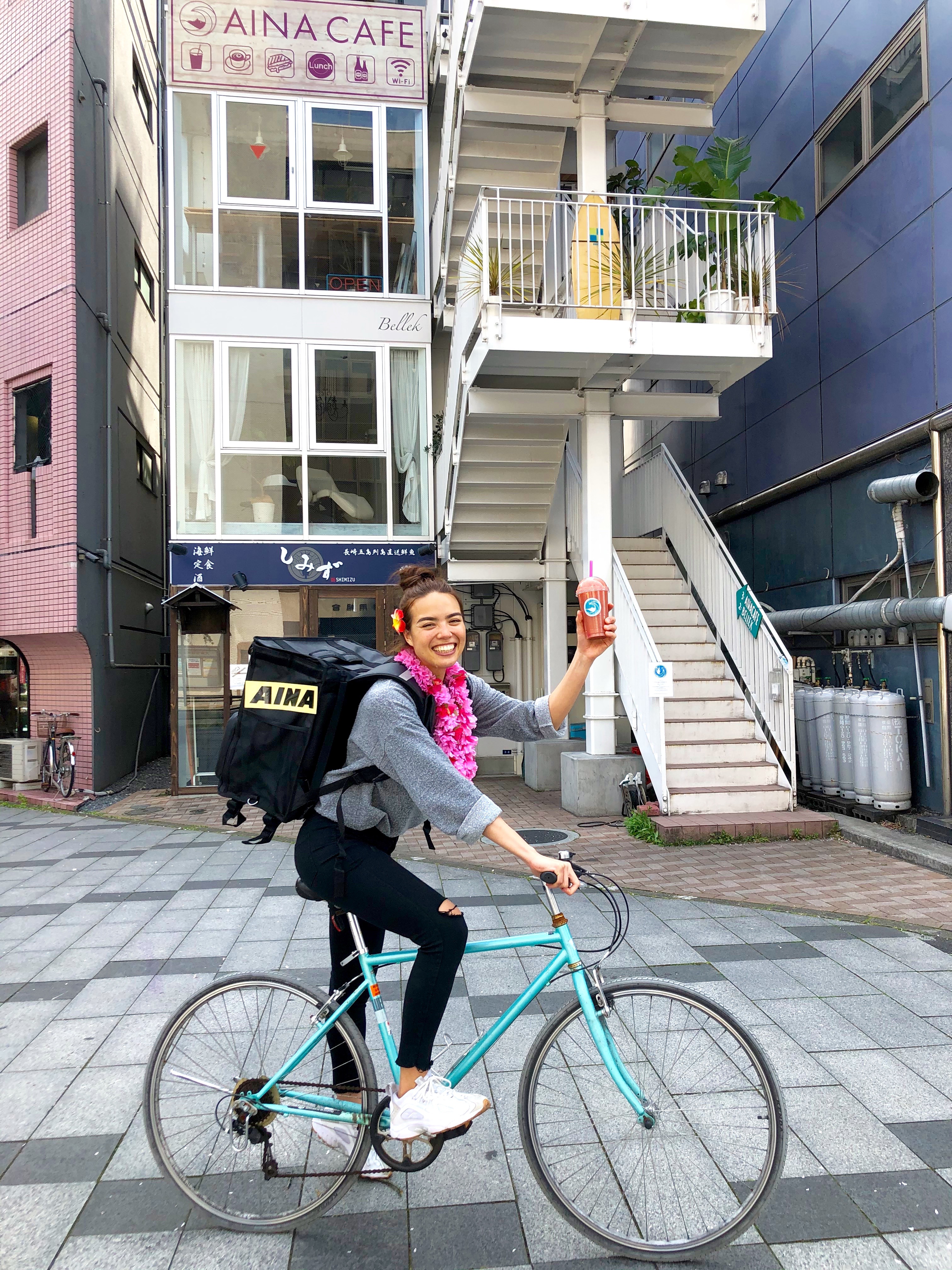 Until the influence of Corona is settled, we will deliver AINACAFE products to your home!
Wishing for all to charge your energy with Aina foods and smoothies!
Menu
【FOOD】
・Loco Moco
・Garlic Shrimp
・Hawaiian Teriyaki Chicken
【Acai Bowl】
・Acai bowl
【Smoothies】
・Hawaiann Acai
・Sunny Tropical
・Fluffy Strawberry
・Aloha Guava
・GreenBeard
・Volcano Ginger
・Banananana
※ Please order two or more items per order.
※ The price will be announced soon.
◯ How to pay
Credit Card or Pay Pay only
◯Delivery Charge
1 item per ¥100
◯ Delivery area
Houses and companies within a radius of about 5km from AINACAFE
◯How to order
Please order at least 2 items or more per order)
By Phone: 042-649-2089
(Until 17:00 the day before)
Mail :AINACAFE home page→NEWS→CONTACT and order
(Until 9 am of the day)
Please let us know your,
·name
·address
·contact information
・ Menu contents
・ Number of items
・ Delivery time
・ Payment method (credit or PayPay)
◯Delivery Time
Lunch(12:00~14:00)
Dinner(18:00~20:00)
Phone: Until 17:00 the day before
Email: Until 9am on the day
* Orders from Instagram and SNS cannot be done to avoid duplication and confusion. Thank you for your understanding.
Warnings are below
・ The usual take outs are available.
・ Depending on the delivery status, the desired time may change.
・ We cannot accept order changes or cancellations, so please confirm the order before placing an order.
・ We may refuse if the delivery staff is not available or if it is too far from AINACAFE.
We apologize for any inconvenience caused, but thank you for your understanding.